Glamorous and self-assured: LUMMA Design debuts their Wide-Body kit for the Bentley Bentayga
Exclusive Wide-Body kit for W12 Petrol and Diesel variants
High Visibility: CLR-RS 24-inch alloy wheels
Further optional extras on request
Power, luxury and grandeur: Although the Bentley Bentayga is a superlative vehicle in standard form, the LUMMA Design team saw its potential for further improvement.
Thus, just days before the 2017 Geneva Motor Show, the world-renowned tuner proudly unveiled its CLR B900 Wide-Body conversion for the Bentley Bentayga. Suitable for W12 petrol and V8 diesel variants, first deliveries are scheduled for the fourth quarter of 2017.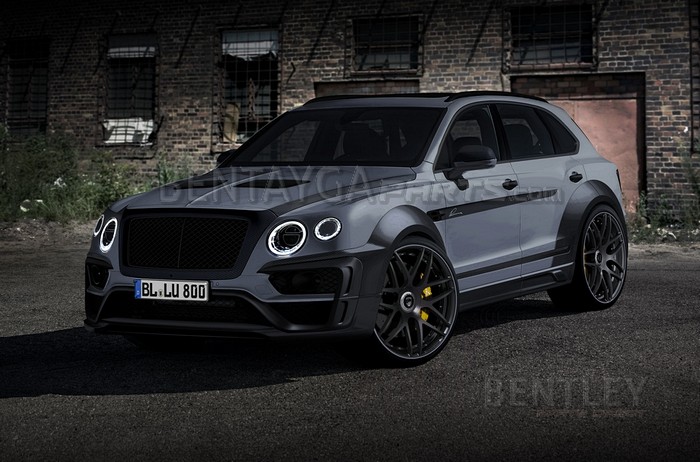 The immaculately tailored LUMMA Design CLR-B900 Wide-Body kit and its complementary bespoke CLR-24-RS alloy wheels enhance the gravitas of the Bentayga, further elevating its already lofty status in the world of high-class SUVs.

Penned with the same design ethos as the self-confident Wide-Body CLR X6R kit for the BMW X6M, the Bentayga conversion features a significantly more aggressive looking front spoiler, and angular side skirts that make the visual link to the dynamic rear apron with integrated diffuser.

The wide wheel arches that give the car its extra 'muscle' extend over the huge 24-inch diameter LUMMA CLR-RS alloy wheels, the largest and most spectacular the company has ever used. But if these 10.5J and 13.0J x 24-inch (front and rear) wheels, shod with 295/30R24 and 355/25 R24 tyres, are too big for your taste, LUMMA Design also offers more modest 22 and 23-inch versions.
Made from carbon-fibre the LUMMA Design bonnet with cooling vents adds a touch of motorsport to the big Bentley SUV, while beneficially reducing weight in the nose. It can either be left in varnished exposed carbon fibre finish or painted body colour. The exhaust tips are made from the same exotic material and feature LUMMA Design signature script. The rear spoiler lip and roof spoiler are also available separately for the standard vehicle.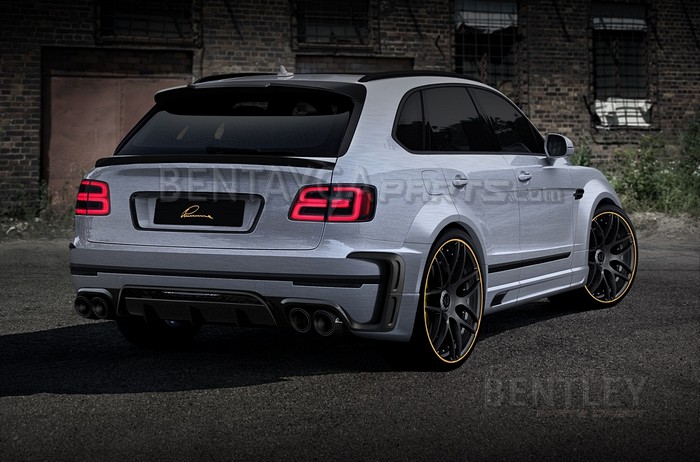 While Bentley makes very impressive interiors, they are a little too staid in a car with the LUMMA Design Wide-Body conversion. Thus, a bespoke haute couture interior tailoring service is offered to customise the interior to personal tastes using a wide variety of natural and man-made material that encompass leather, Alcantara, wood, aluminium and carbon fibre. Family crests and individual dedication name plaques can also be incorporated into an interior.
Meanwhile the LUMMA Design engineers are working on a performance upgrade for the 435hp 4.0-litre V8 diesel, as well as a sports exhaust system for the 600hp+ W12 petrol engine.
All LUMMA Design aerodynamic components are 'Made in Germany' from OE quality PU RIM, and optionally available in carbon fiber.