Did you know that the team of Onyx Concept also has an extensive body kit for the Bentley Bentayga SUV? For us, this is completely new because even today is on the website of ONYX no talk of Bentayga. But the guys from RACE! SOUTH AFRICA prove impressively the opposite. They provided two vehicles with a complete ONYX widebody kit with lots of carbon fiber components and presented them on their website a few days ago. The body kit comes with a completely redesigned front bumper that features striking air vents and large side wings for a powerful appearance of the luxury SUV.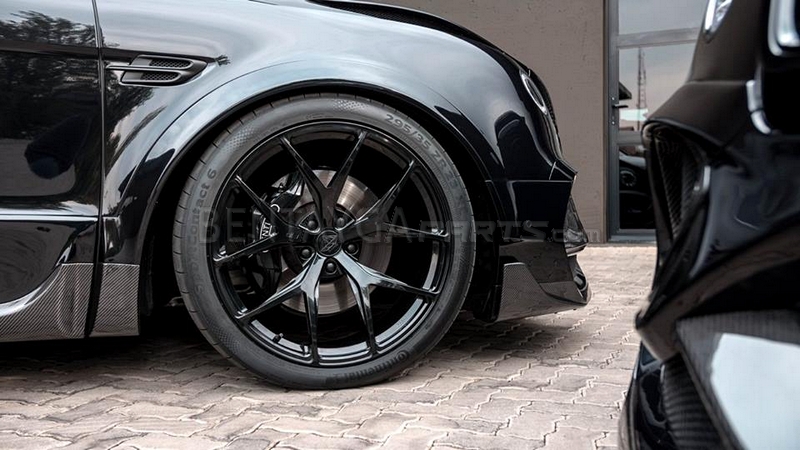 The highlight from the front is definitely the new bonnet which is particularly beefy with air vents and implied Powerdome. Including the grille you have any grids in black which of course emphasizes the mighty appearance. Since it is a widebody kit may of course also widening for the fenders are not missing and here ONYX provides a quite discreet alternative that goes into huge essays for the doors, including hinted carbon air intakes. The factory-installed gills in the fenders are also in black and fit harmoniously into the lines of the side part.
And the rear end is also extremely successful because here the widening of the wheel arches into a new bumper over the integrated carbon diffuser as well as side flaps also conveys a lot of individuality. In the bumper are integrated huge tailpipes which, however, at no time appear exaggerated and belong to a complete stainless steel system from ONYX. Rounding out the rear view with an additional roof spoiler and a discreet carbon spoiler lip on the tailgate. In addition, there was a black 23-inch wheel set for both vehicles, which of course also comes from ONYX and thanks to a rather significant lowering, perfectly fills the wheel arches along with 295/35 ZR23 slings ( Continental Sport Contact 6 ).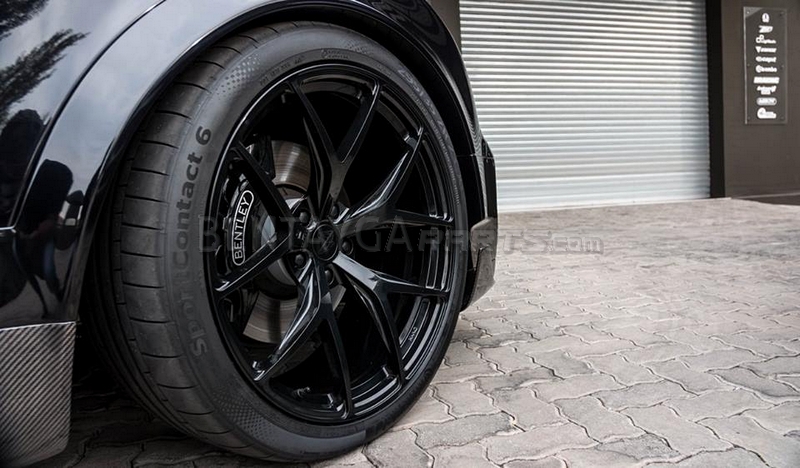 Both vehicles have been freed of all chrome and convince with small details like the black Bentley emblems with ONYX badge or the black RACE! Lettering on the lower part of the rear doors. If ONYX does not bring the Bentayga on tuning blog that has just RACE! South Africa and, as always, do it in an impressive way. If there are more details about the changes, there is of course, as always, an update for this report. It is best to subscribe to our feed and if there is something new you will get in touch immediately. We wish you a lot of fun watching the pictures.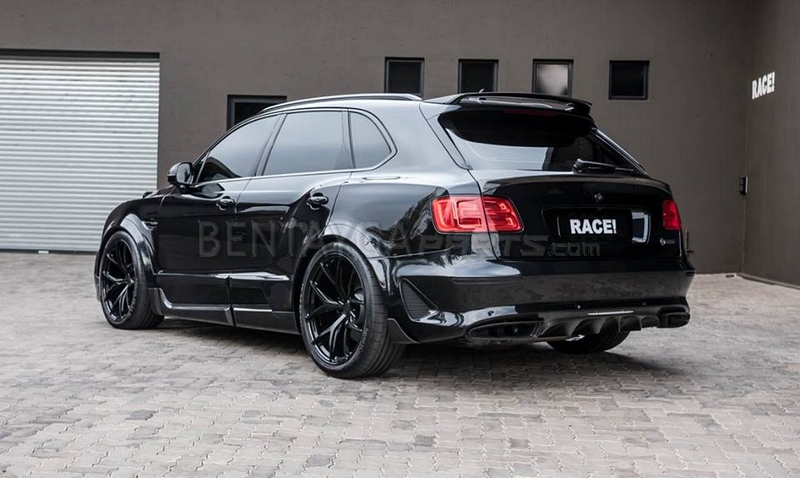 These are the changes to the Bentayga:
Onyx Concept Wide body kit with visible carbon components (front bumper with side wings, bonnet, all black grille, fender flares, door panels, rear bumper with diffuser, roof spoiler, spoiler lip on the tailgate)
black 23 inch wheel set from ONYX
295/35 ZR23 tires all around (Continental Sport Contact 6)
any chrome removed
black Bentley emblems with ONYX badge
black RACE! logos
Lowering (sport springs, coil springs, sports suspension, coilovers, Airride air suspension, with standard air suspension possibly by adjusting the electronics – more information is not available)
darkened / tinted windows all around
possibly a performance increase – (chip tuning, tuning box, compressor or turbo conversion, NOS etc. – more information is not available)
ONYX sports exhaust system (more info is not available)
Source: tuningblog.eu